Winter White
"No white" after Labor Day was a Fashion Rule for a very long time, for reasons I will never understand. Whether it's all white, all black, all navy, or all burgundy I am a big, big fan of monochromatic looks from head to toe, no matter the time of year. Mixing textures, rather than colors or prints, is my favorite form of expression, and this outfit showcases just that: a chunky knit sweater, slim zipped jeans, and leopard print pony hair booties to top it all off.
Since the jeans are slim fit, I chose a boxy knit sweater to balance them out-- there is nothing worse than feeling like 10 pounds of sausage in a 5 pound bag, if you know what I mean. It's always a good idea to coordinate the fit of a piece, and juxtapose form-fitting with flowy as much as possible to suit your figure.
A simple chain strap bag so versatile for everything from a cocktail dress, to casual jeans, just like everything you see here. I found mine for $20 in a little consignment store in West Texas, and it's what thrifting dreams are made of, and precisely what fuels my love for thrift shopping. For me, personal style is about combining old and new, luxury and bargain pieces, grandma's costume jewelry and diamonds. When we shop right off a mannequin, or buy every matching piece in a set collection, it's hard to see our humanity, our story, through the look. Every outfit has a story, and if this one had to have a headline, it would be, " simple with a wild side."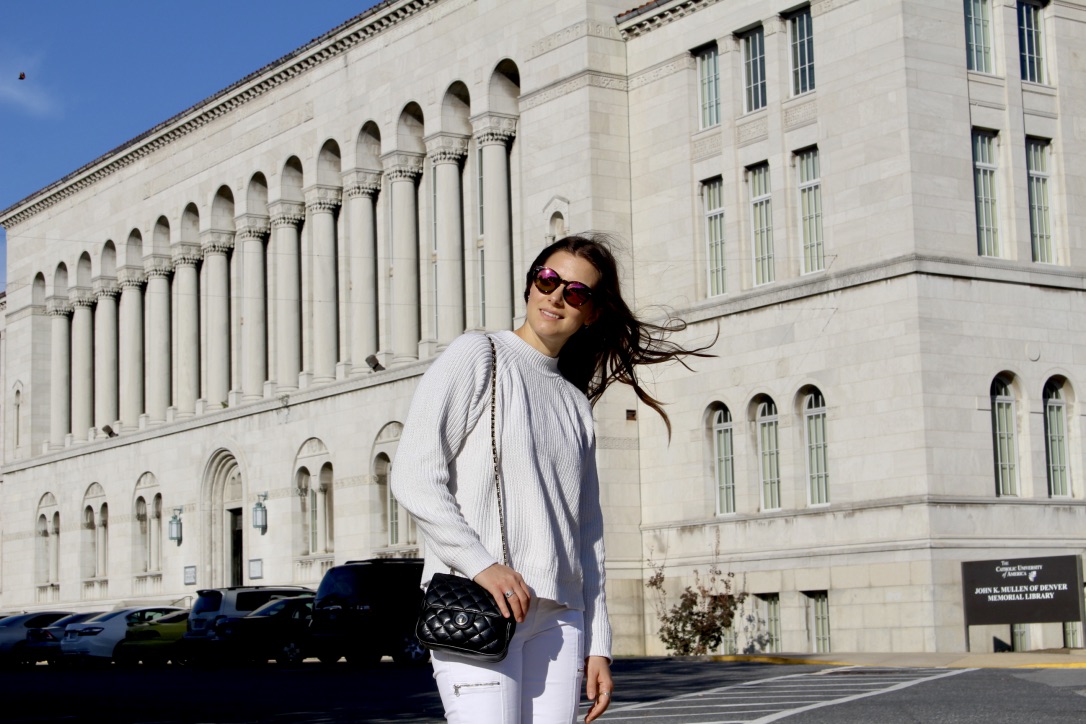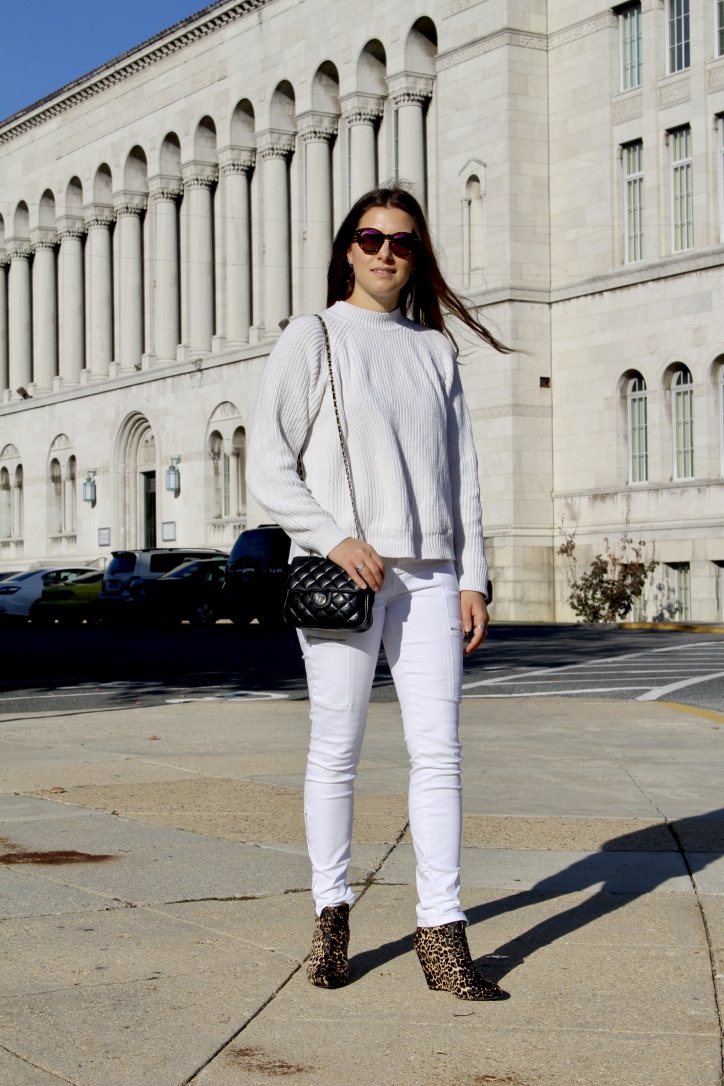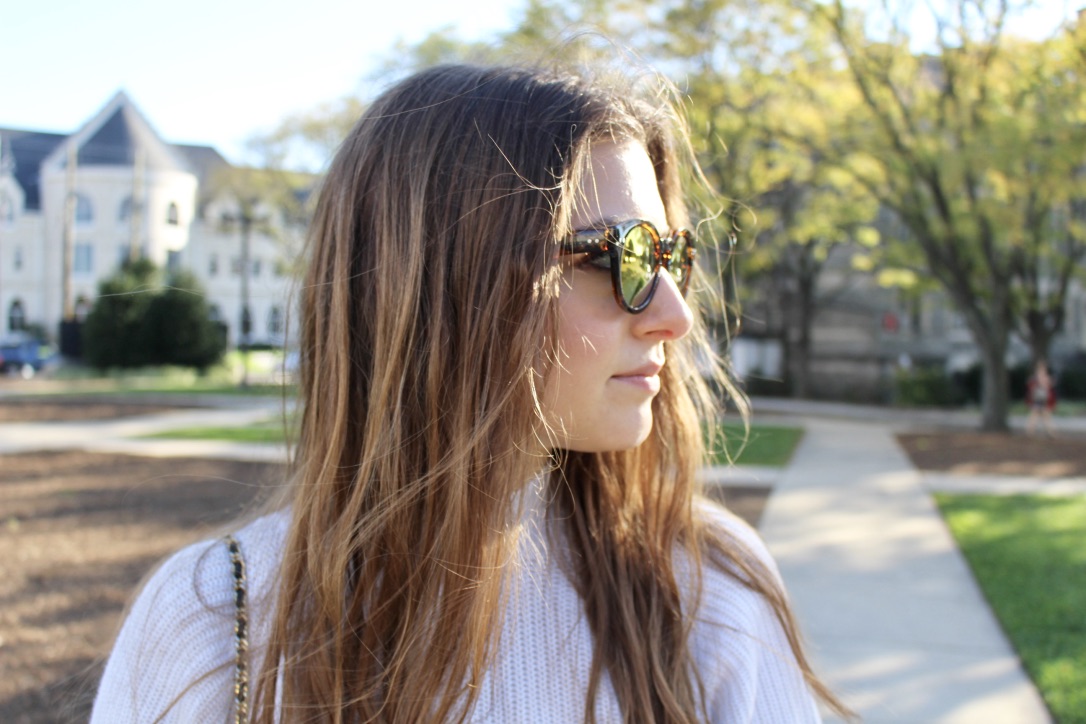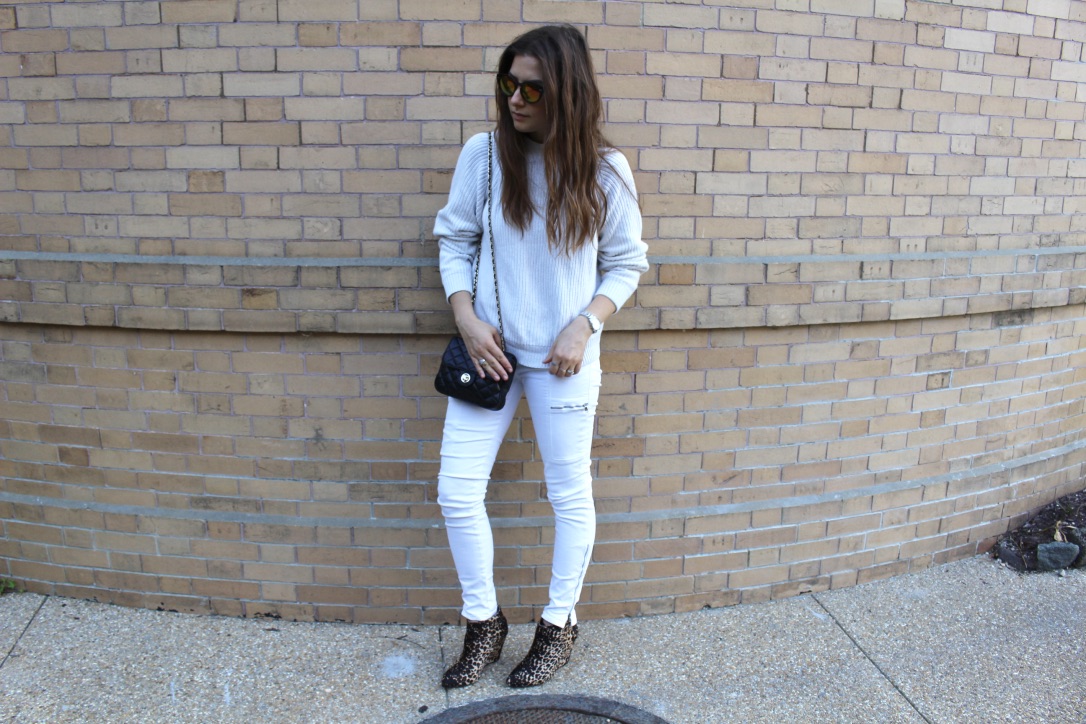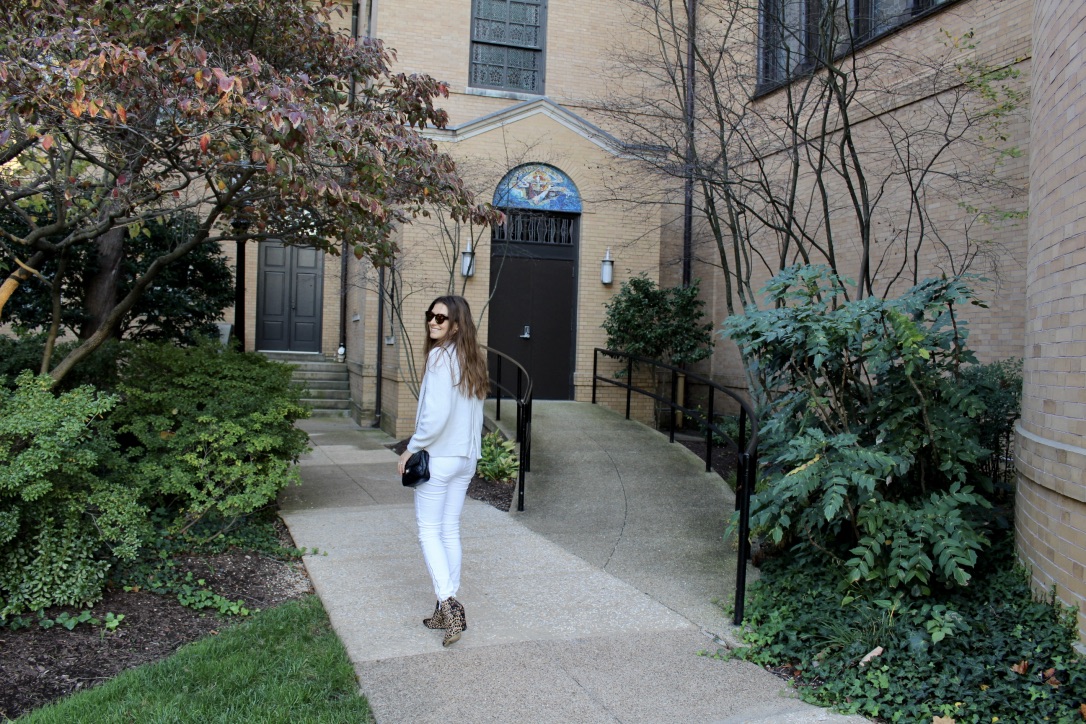 What story are you telling with what you wear? Does it match what you want people to know about you? Do you have a current favorite item in rotation that represents your style? Tell me all about it in the comments section below!