Plaid Pants and a Trench
This is the time of year I switch from breezy white tops to form-fitting black separates and statement outerwear. I like to wear a monochromatic base, especially under an open coat, because it creates a thin column from chest to toe, which is very flattering, no matter your shape.
Plaid can be difficult to wear, and I find I often feel a little country when I wear it, but after coming across this pair of window pane plaid in a slim pant, I knew it was my version of plaid. True to my taste, I had to toughen it up a bit with the black ankle booties, wide choker, and my mom's retro sunglasses, which I'm pretty sure were 80s knock-offs of Ray-Ban Clubmasters.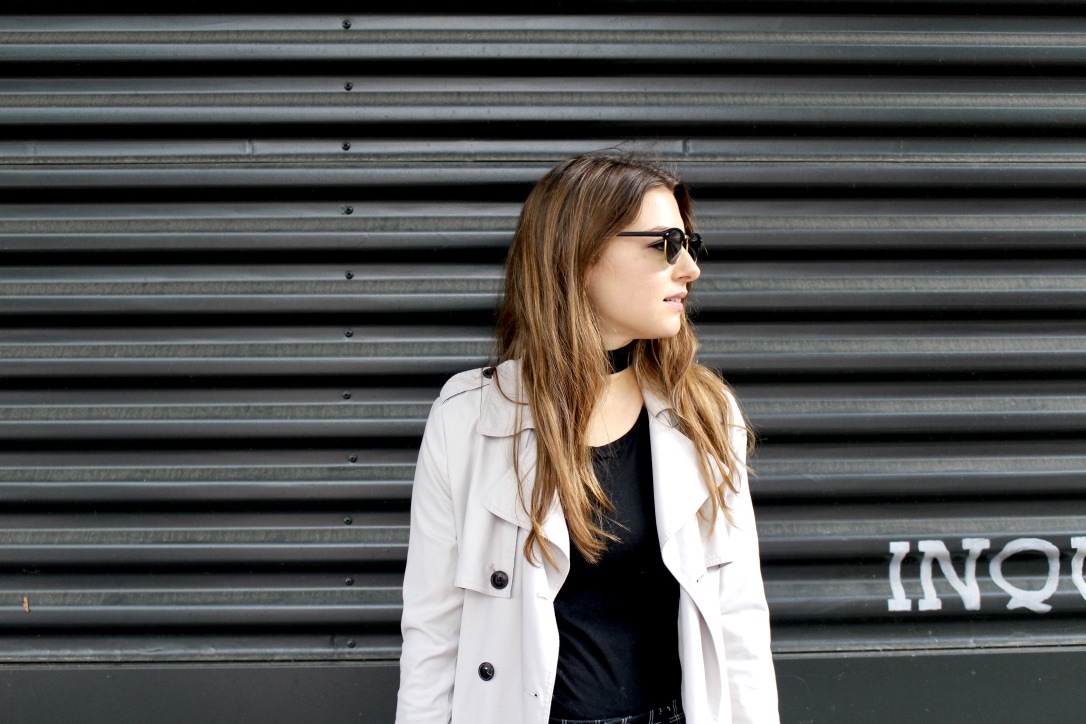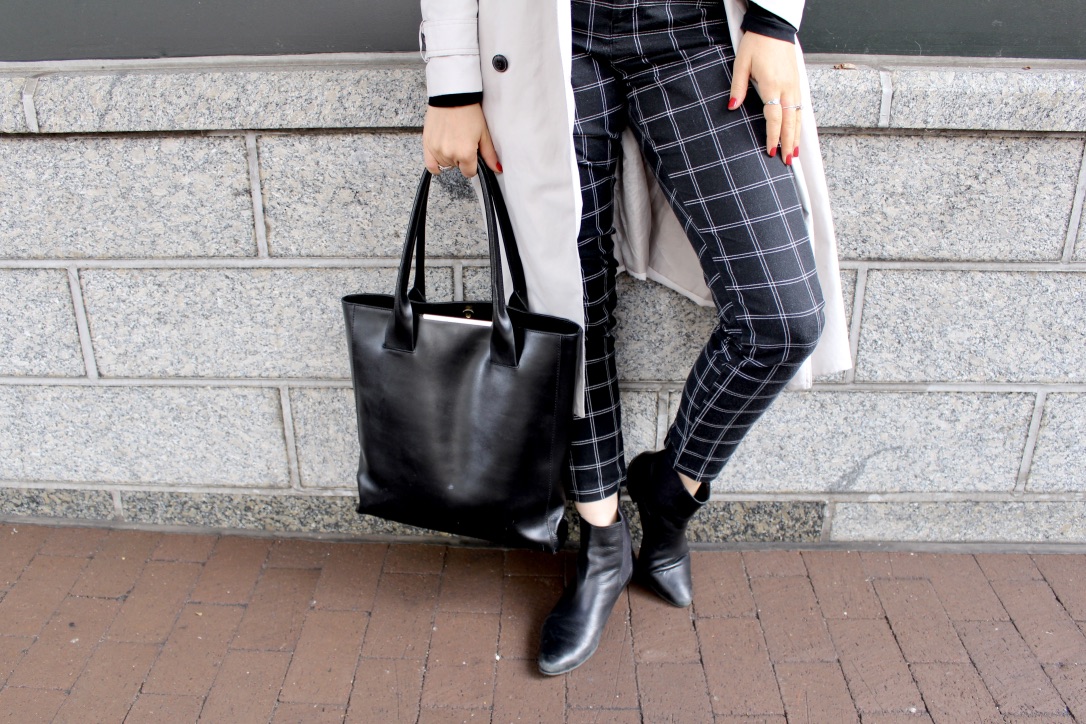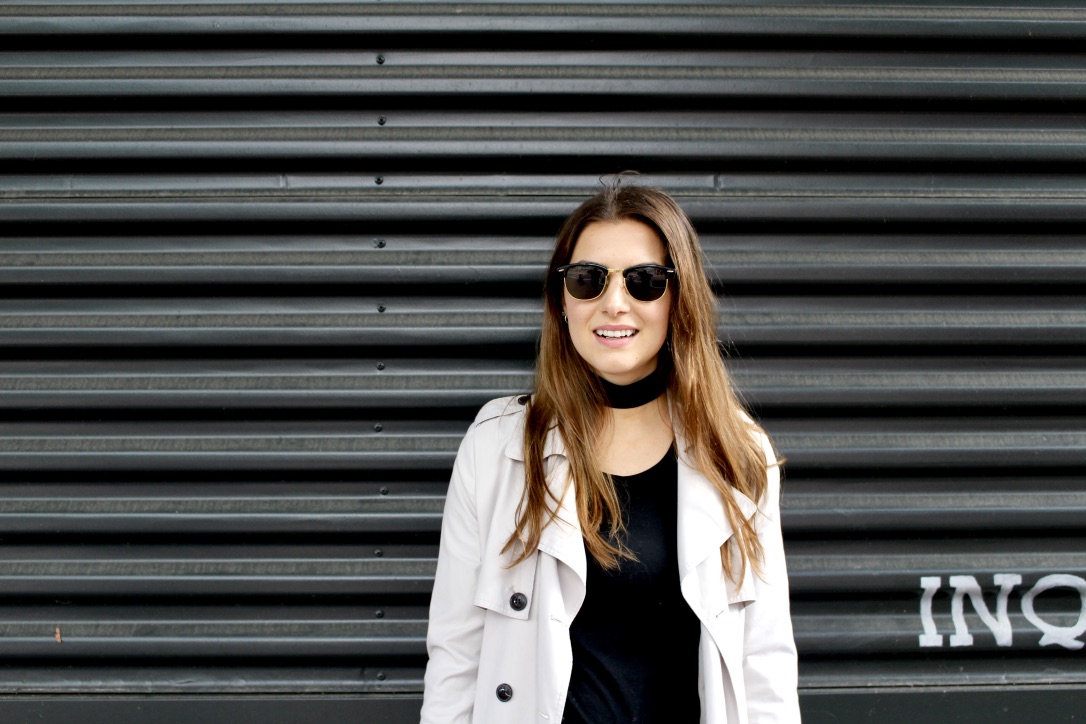 A trench coat is a classic piece, one that I truly believe looks good on everyone. Whether buttoned and belted, or worn open and flowy as I did, it adds a touch of sophistication and uptown vibe to whatever you throw it over. My boots and bag have surely seen better days, but the leather is starting to wear and crinkle in the best way, and I kind of love it. Plus, pieces that look worn and loved have character, and that's what fashion is in real life. I always try to pair bits of old and new, high end and low end, to represent my eclectic approach to, well, everything. Our clothes reflect our personality, and I'd say this outfit is a pretty good representation of my style this season.
LIKING THIS COMBO? SHOP THE LOOK HERE